Welcome To
Chrysalis Skin Care Boutique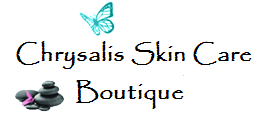 Teeth Whitening
Our exclusive ORGANIC whitening gel is made of natural components such as Aloe Vera leaf juice, Chamomile, Pomegranate which are known as whitening agents. It guarantees you a natural teeth whitening without any complication such as teeth sensitivity and gum irritation during and after treatment.
All ingredients are from natural raw materials such as sodium bicarbonate and plant extracts: Aloe Vera, Pomegranate, Chamomile.
This unique formulation provides guaranteed teeth whitening for up to 1 year without using any pretreatment containing detergents such as poloxamer.
(It does not contain hydrogen peroxide or sodium perborate, or any dangerous drift)